Water Beads ... YOURS TO DISCOVER
Water Beads are great for sand and water tables, science and math activities, are a wonderful self-soothing tool for children with sensory processing disorder or on the autism spectrum.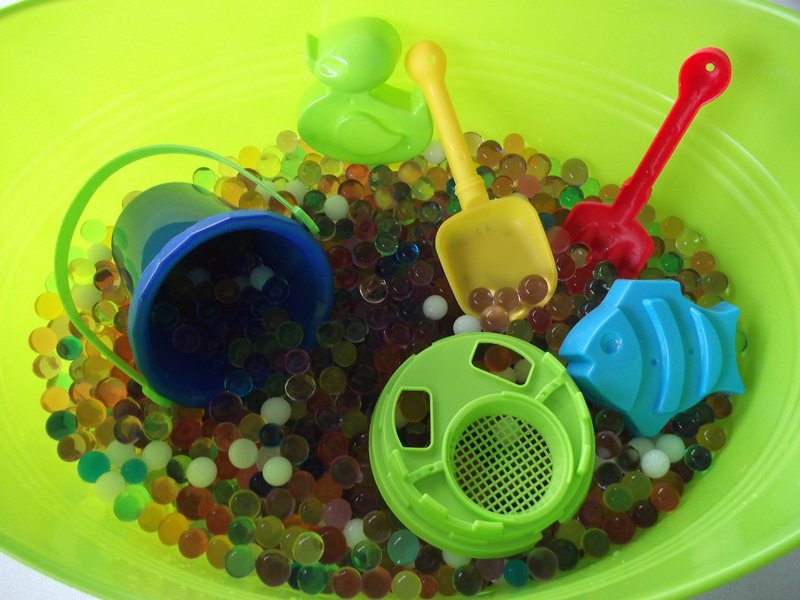 Water Beads can be used as vase fillers, in centerpieces for ALL occasions, as birthday party favours, or as an aroma therapy base (just add essential oils when hydrating).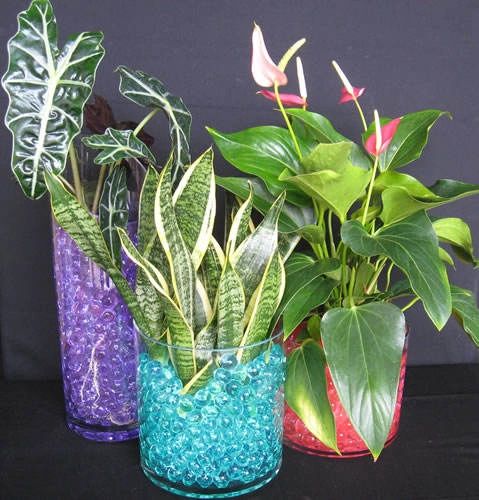 Water Beads are an excellent as a clean soil alternative, all plants need to grow are water, air, and a source of nutrients (which I add from time to time). Water beads are an inert medium, made of water-absorbing polymer and come in a variety of colours so you can match to your home/office décor.  An ideal replacement for potting mix, water waters help maintain moisture for house plants by releasing water to the plant as needed.  The great thing is you only need to add water every 3 – 5 weeks, you'll be able to see when you need to add water.  Over time the water beads will get smaller as water is used by the plants and through evaporation.
These are some of the plants that thrive in water beads …